Rowen Barbary Sumo Muscle Builder 20kg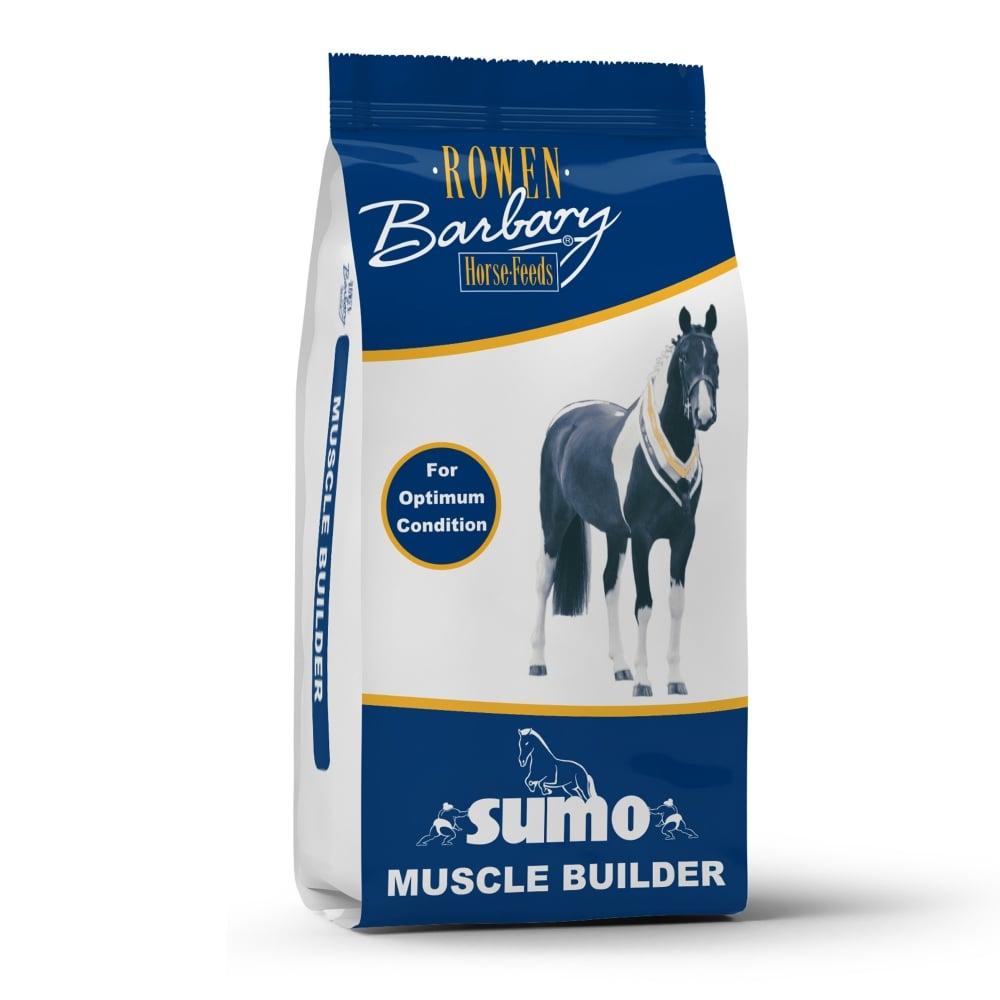 by Rowen Barbary
Code: 2972799 :
Rowen Barbary Sumo Muscle Builder is based on a range of different milk powders to boost a rapid improvement in condition & topline. Highly digestible protein sources have been used throughout the mixture, this helps achieve optimum development in show & working horses. 
All of the essential vitamins, minerals & other nutrients have also been supplied so as to not cause a dietary imbalance. Coconut oil has also been added, this gives the horse an extra lease of stamina as it provides them with slow releasing energy & also makes it that little bit more palatable for fussy feeders.
Great for horses that are working hard or show horses that need a quick improvement in condition.
Ingredients
Cooked Porridge Oat Flakes, Micronised Full Fat Soya Meal, Skimmed Milk Powder, Whey Powder, Fat Filled Whey Powder, Coconut Oil, Micronised Maize Meal, Glucose Powder, Potato Protein, Lysine, Methionine, Vitamins & Minerals.
Analytical Constituents
Digestible Energy 17.5 MJ/Kg, Fibre 1%, Oil 11%, Protein 20%, Vitamin A 18000 iu/kg, Vitamin D3 3500 iu/kg, Vitamin E 180 iu/kg, Calcium 1.10%, Copper 50 MJ/Kg, Lysine 2%, Methionine & Cystine 0.75%, Phosphorus 0.80%, Salt 1.75% & Starch 20%