Skinners Field & Trial Lamb & Rice 15kg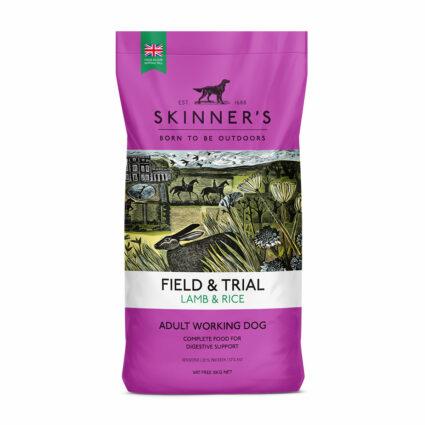 by Skinners Field & Trial
Code: 2973043 :
Skinners Field & Trial Lamb & Rice Dog Food is for working dogs who suffer from food related sensitivities which generally result in dry, flaky or itchy skin, loose digestion or flatulence. This is a completely hypoallergenic recipe that excludes common ingredients known to cause these issues. British lamb meat meal is used as it contains enhanced levels of glucosamine & chondroitin to protect the joints of your pooch.
Added herbs include alfalfa, thyme, fennel, basil, parsley, peppermint, garlic, paprika, rosemary, sage, aniseed, fenugreek & yucca
Composition
Brown rice (40%), lamb meat meal (25%), barley, chicken fat, whole linseed, lucerne, vitamins, minerals and trace elements, culinary herb mix.