TopSpec Calmer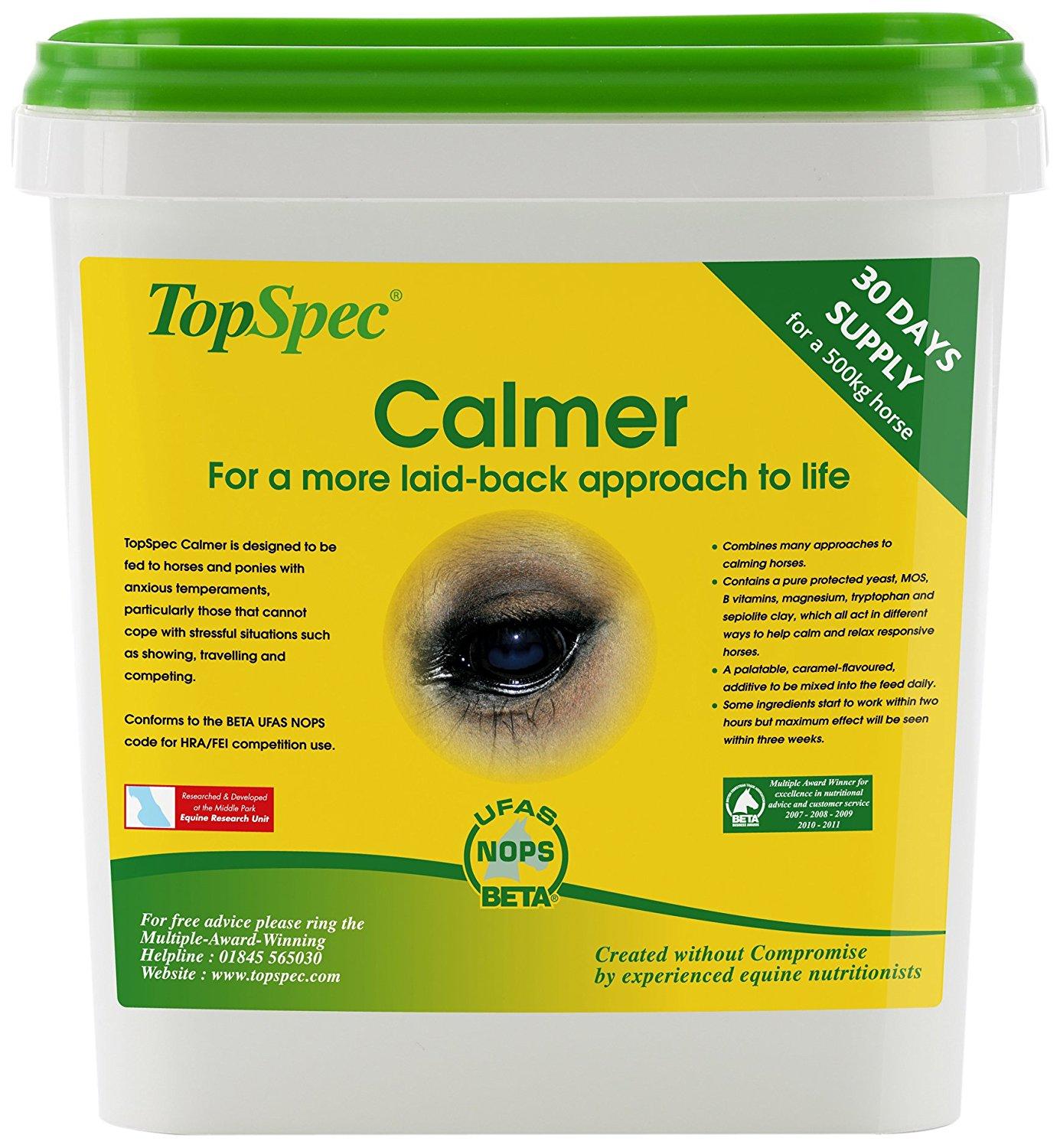 by TopSpec
Code: 2973299 :
Product Details
Equine Calming Supplement

Helps to Calm & Relax

Multiple Active Ingredients

Can Help Improve Performance

Reduces Effects of Stress
TopSpec Calmer is designed to be fed to horses and ponies with anxious temperaments, particularly those that cannot cope with stressful situations.
Not all horses are anxious for the same reason so TopSpec Calmer has been developed with much more than a single ingredient approach. It contains yeast, MOS, B vitamins, magnesium, tryptophan and sepiolite clay, which all act in different ways to help calm and relax responsive horses. Reduces anxiety without affecting non-anxious behaviour or presence.
TopSpec Calmer can improve performance by improving focus and reducing the effects of stress.
It will start to take effect within hours but maximum effects will be seen within three weeks.
Suitable for horses competing under FEI and Jockey Club rules. Contains only natural ingredients but no herbs.
TopSpec Calmer is a very palatable, apple-flavoured additive that should be mixed into damp feed.
Composition
Wheatfeed, salt, Mannan Oligosaccharides, Magnesium, Calcium, Phosphorus & Sodium