TopSpec Lite Feed Balancer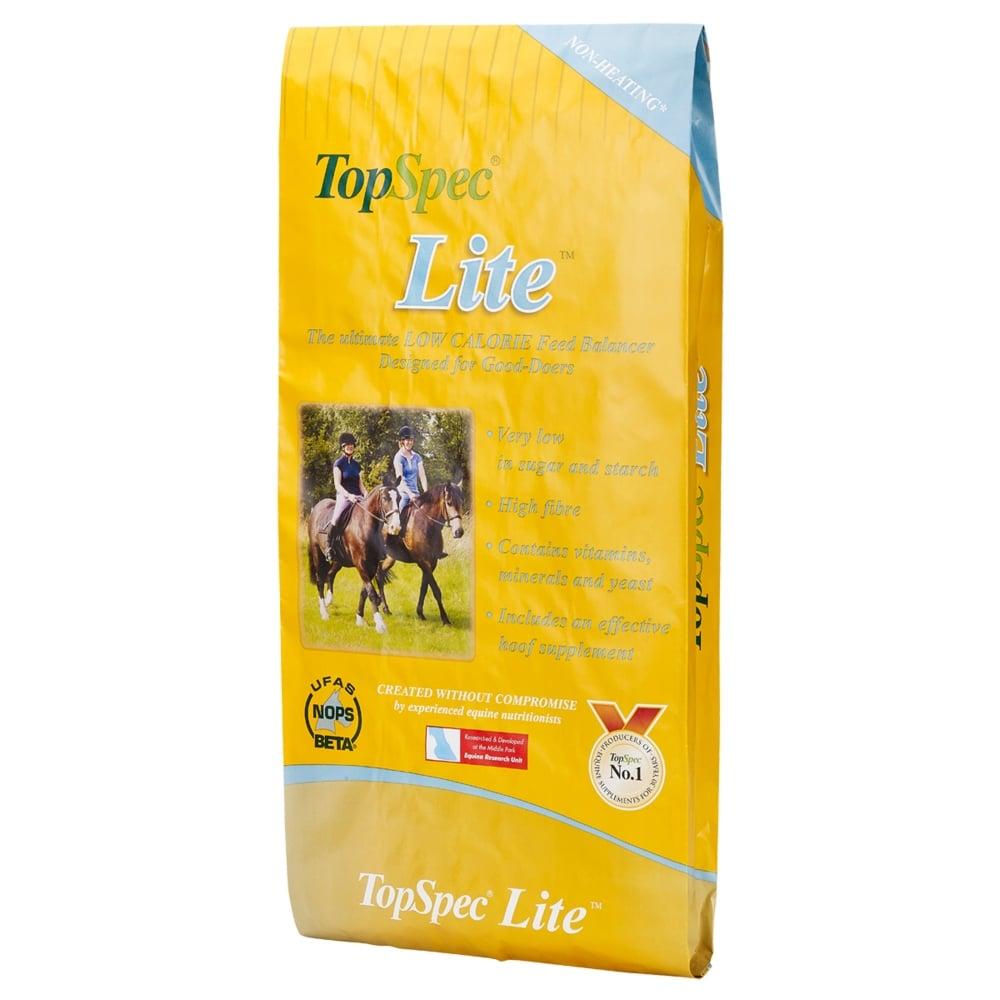 by TopSpec
Code: 2972156 :
Product Details
Low Calorie Feed Balancer
Great For Keeping Your Horses Weight Under Control
'Non-Heating' Formula
Improves Hoof And Skin Condition
Suitable For Horses & Ponies
TopSpec Lite Feed Balancer is a low calorie feed balancer, designed for horses and ponies that need their weight controlled. The formula is 'non-heating', cereal-grain-free, and is highly rich in vitamins and minerals to keep your horse happy and healthy.
TopSpec Lite Feed Balancer is perfect for horses in light to medium work, and helps to improve hoof quality, promote supple skin and contains balanced levels of protein to help with overall muscle function. 
TopSpec Lite Feed Balancer is perfect for keeping your horse and ponies weight under control, whilst also increasing their general health and well-being.
Other Features:
An expertly-balanced broad-spectrum supplement, vital for horses and ponies on a restricted diet.
A hoof improvement supplement. Includes the scientifically proven level of Biotin, (15mg/500kg horse/day), which in association with the methionine, cysteine, calcium, zinc, copper, iodine and Vitamin A present, will greatly improve the quality of new hoof growth. Chelated sources of copper and zinc are included in the formulation.
Generous levels of antioxidants including Vitamins A, C and E plus selenium.
Considered levels of a pure, protected yeast are included to help maintain a healthy hindgut environment, important for horses and ponies on restricted/ poor grazing.
It is ' Non-Heating' because it is very low in sugar/starch and high in fibre.

TopSpec Lite Feed Balancer is available in 15kg sacks, which last a 500kg horse for approx. 30 days or a 250kg pony for 65 days.