TopSpec Super Conditioning Flakes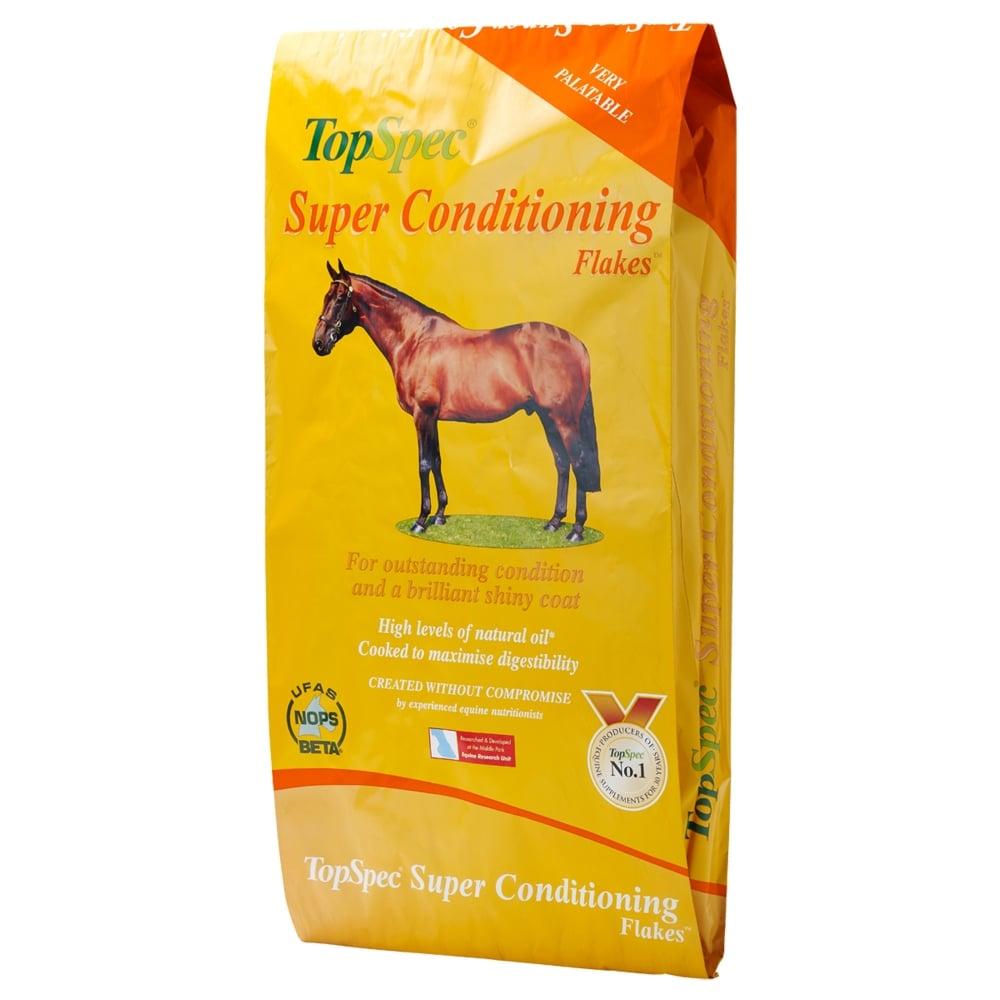 by TopSpec
Code: 2972558 :
Top SpecSuper Conditioning Flakes are a highly innovative muesli blend which is 25% more conditioning than traditional conditioning mixes and cubes. 
Super Conditioning Flakes include cooked naked oats and therefore provide 'fast-releasing' energy. As an approximate guide 1.5kg (3lb) of Super Conditioning Flakes will replace 2kg (4lb) of traditional cereals/cereal-based feeds.
Super Conditioning Flakes are particularly beneficial where weight gain is required but feed sizes cannot be increased or are already too large.
25% more conditioning than traditional feeds
Concentrated conditioning index of 16MJ/kg as fed.
Fast release energy
Designed to be fed with a feed balancer
Typical Nutritional Analysis: Oil 11.00%, Protein 15.0%, Fibre 3.0%, Starch 38.0%, Ca 1.0%, Mg 0.2%, DE 16.0MJ/kg