Topspec TopChop Zero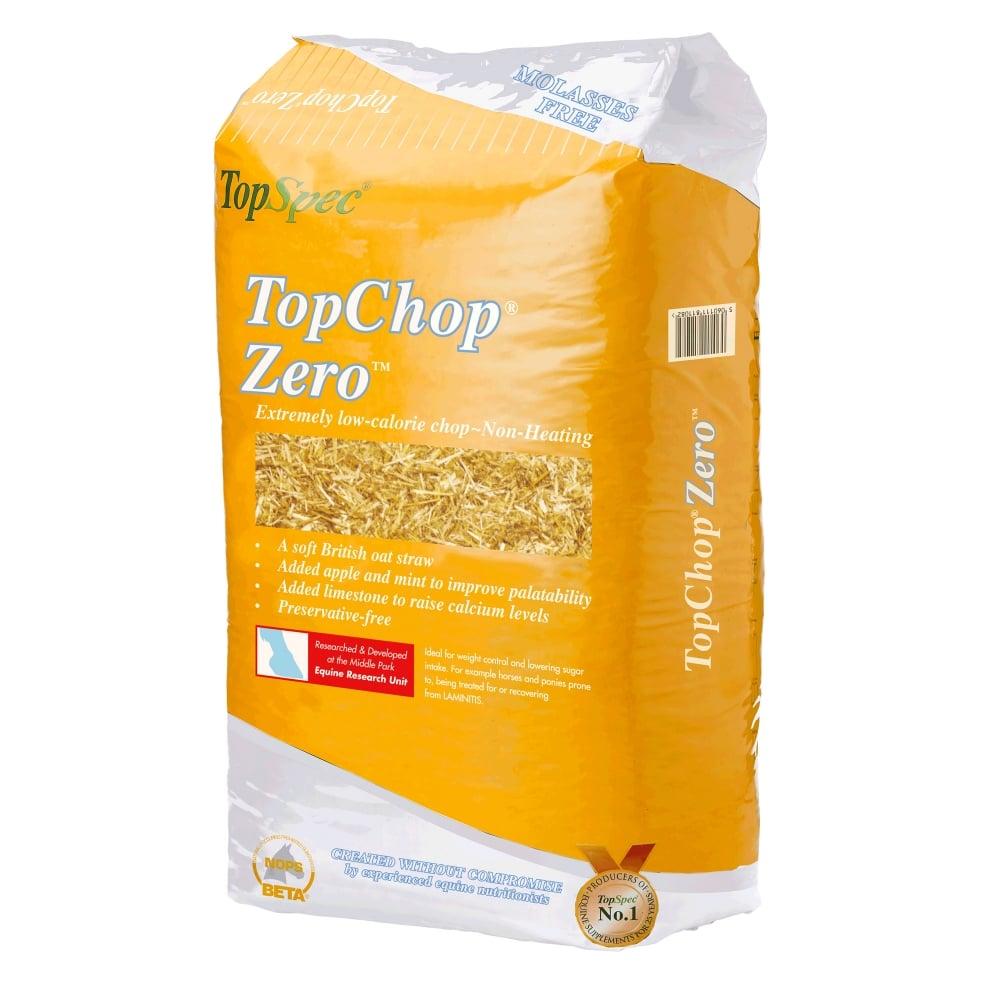 by TopSpec
Code: 2973150 :
Key Benefits
Exceptionally low in sugar and starch
British chopped oat straw
Added apple and mint to improve palatability
An extremely low level of soya oil
Limestone is added to improve calcium levels.
TopChop Zero is a natural chaff made from British chopped oat straw and is exceptionally low calorie and low in sugar and starch, making it ideal for horses and ponies that are overweight and prone to weight gain.

TopChop Zero has added apple flavour and mint to enhance palatability and contains no preservatives or artificial additives or colourings.

Typical Nutritional Analysis: Oil 2.0%, Protein 4.0%, Fibre 35%, Starch 1.0%, DE 4.0MJ/kg
.