Ancol Bungee Shock Absorber Dog Lead Coupler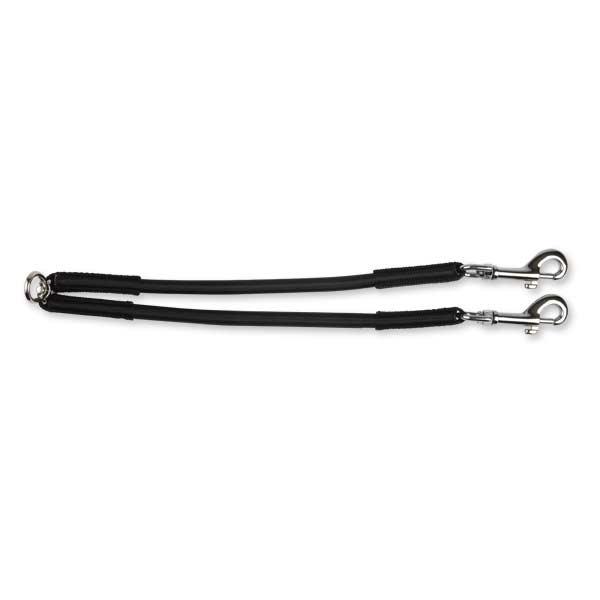 Perfect for boisterous dogs that really pull hard when out walking, this Ancol Bungee Shock Absorber Couple stops that sudden 'jerk' when they suddenly launch forward. As your dogs start to pull, the springs cushion the load and this reduces the pulling on your joints and the central swivel part also allows them to swap sides without any tangling. 
Made from commercial bungee material, the couple reduces shock-stress to your elbows, shoulders and back.  It is a great value shock absorber that fits any lead and will last you for years. 
Length: approx. 30cm when relaxed
Max weight 2x50kg