Burns Sensitive Duck & Brown Rice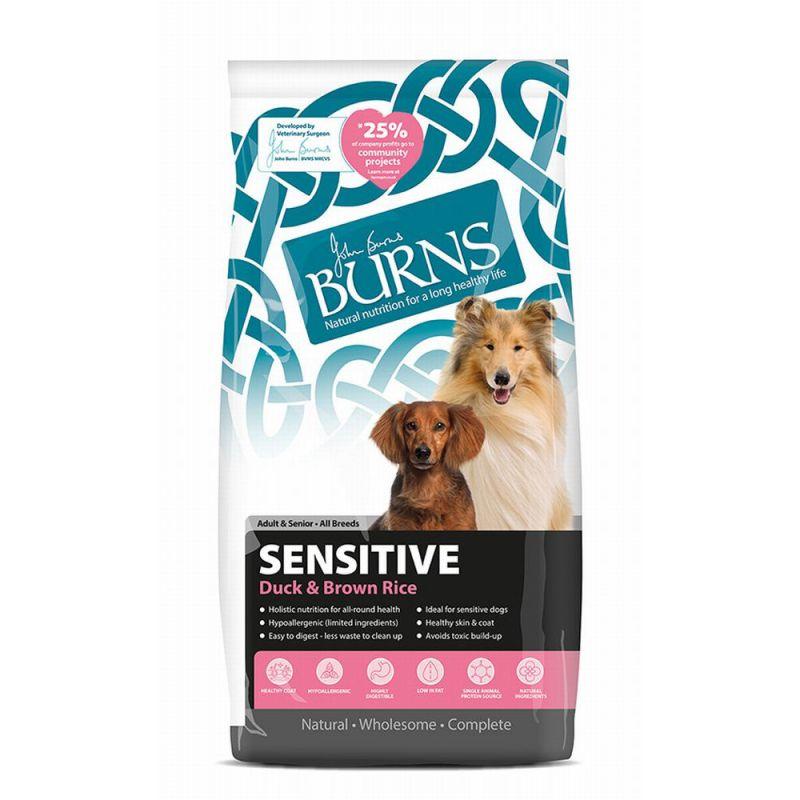 Description

Nutrition

Reviews
Burns Sensitive with Duck & Brown Rice Dog Food uses a novel protein source making this product especially suitable for dogs with intolerances to more common proteins such as chicken, lamb or fish. 
Containing only the finest quality ingredients Burns Sensitive+ is highly digestible therefore feeding amounts are lower, meaning that daily feeding costs are significantly lower than those of other premium brands.
Hypo-allergenic & formulated without Wheat Gluten
No added wheat, beef or dairy
Suitable for dogs with sensitive skin
Composition
Brown Rice (63%), Duck Meal (22%), Oats, Peas, Duck Fat, Sunflower Oil, Seaweed, Vitamins & Minerals.
Analytical Constituents
Crude Protein 18.5%, Crude Oil & Fats 8.0%, Crude Fibre 2.0%, Crude Ash 6.5%, Copper 18mg/kg, Sodium 0.18%, Calcium 1.29%, Phosphorus 0.85%, Magnesium 0.09%, Potassium 0.29%, Chloride 0.19%, Sulphur 0.28% & Essential Fatty Acids 2.85%