Dodson & Horrell Build Up Mix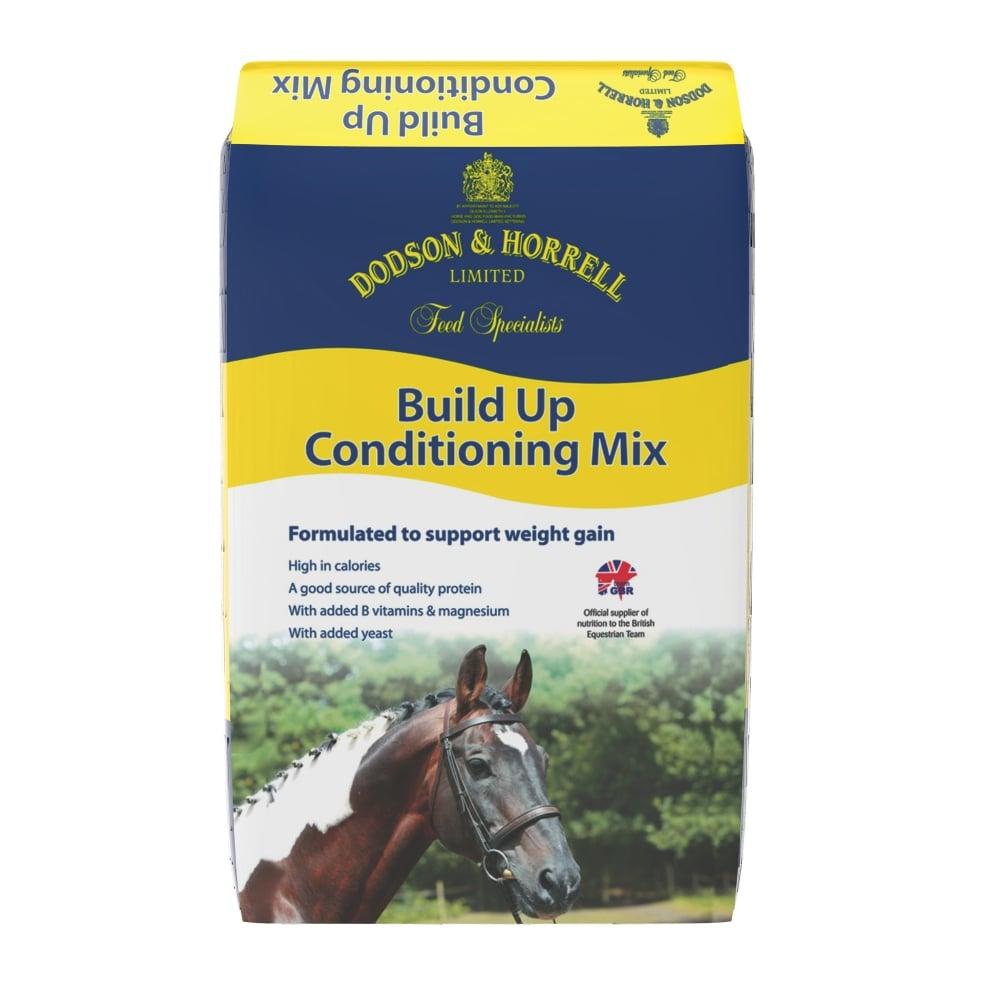 by Dodson & Horrell
Code: 2972214 :
Product Details
For top line and condition
High fibre, high oil mix
Contains Yea-Sacc for gut health
Dodson & Horrell Build Up Mix is a high fibre, high oil mix for horses and ponies which need to gain weight and condition. Build Up has been specifically formulated for horses and ponies that need to gain top line and condition. Slow releasing energy sources, combined with highly digestible cooked cereals help promote condition without the risk of excitability.