Gourmet Mon Petit Country 6 Pack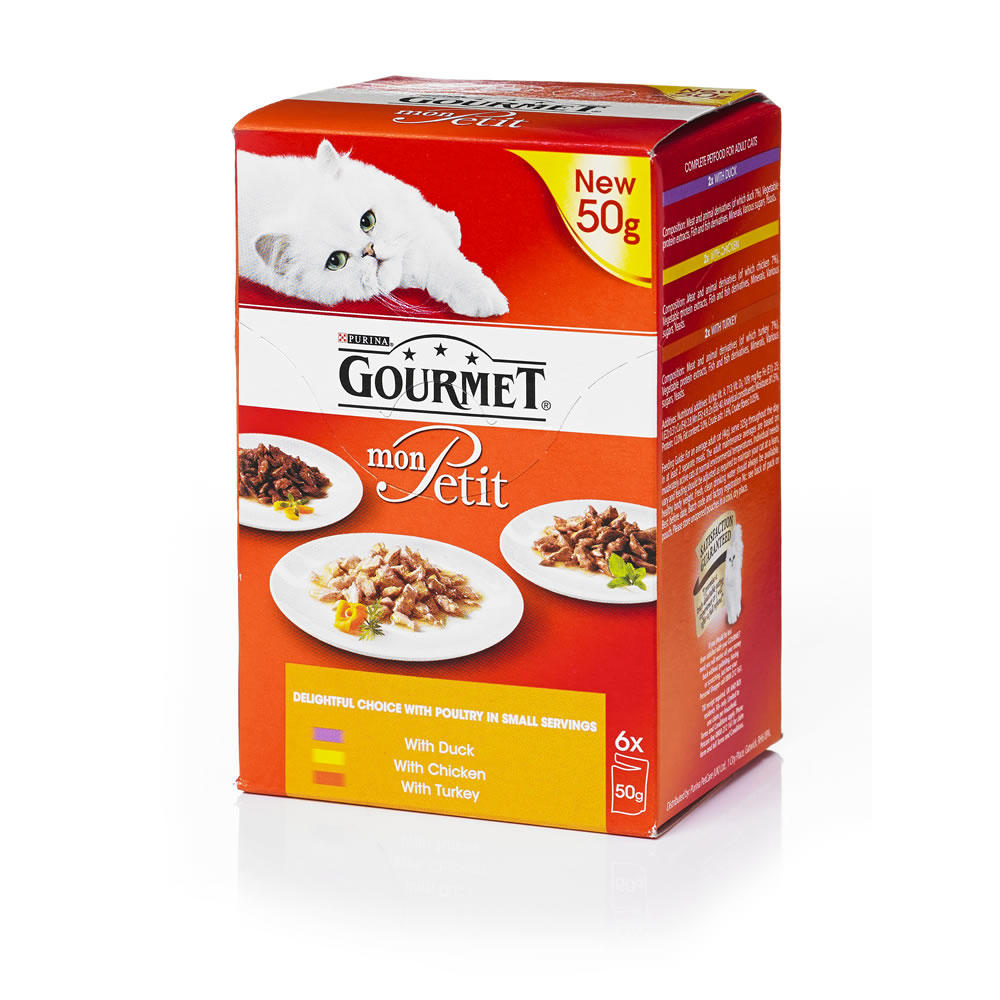 by Gourmet
Code: 3326966 :
GOURMET Mon Petit offers cats a wide variety of delicious meals in a size that's just right for them. 
Fine cuts with game, liver or beef are presented in a savoury sauce that adds a touch of true luxury to every meal. 
Each meal is served in an individual 50g pouch, ensuring that every meal is as delicious and fresh-tasting as the last. 
The selection features three recipes of with game, liver, and beef, so your cat can enjoy true variety every day. 
Each of these six meals is sealed in an individual pouch, locking in the exquisite taste and texture your cat loves. And with complete and balanced nutrition in every meal, all your cats' needs are catered for.
Available in a small 50g pouch, GOURMET Mon Petit allows every one of your cat's meals to be freshly served to eat all at once, meaning more enjoyment and more variety!