KONG Squeezz Ball for dogs - Large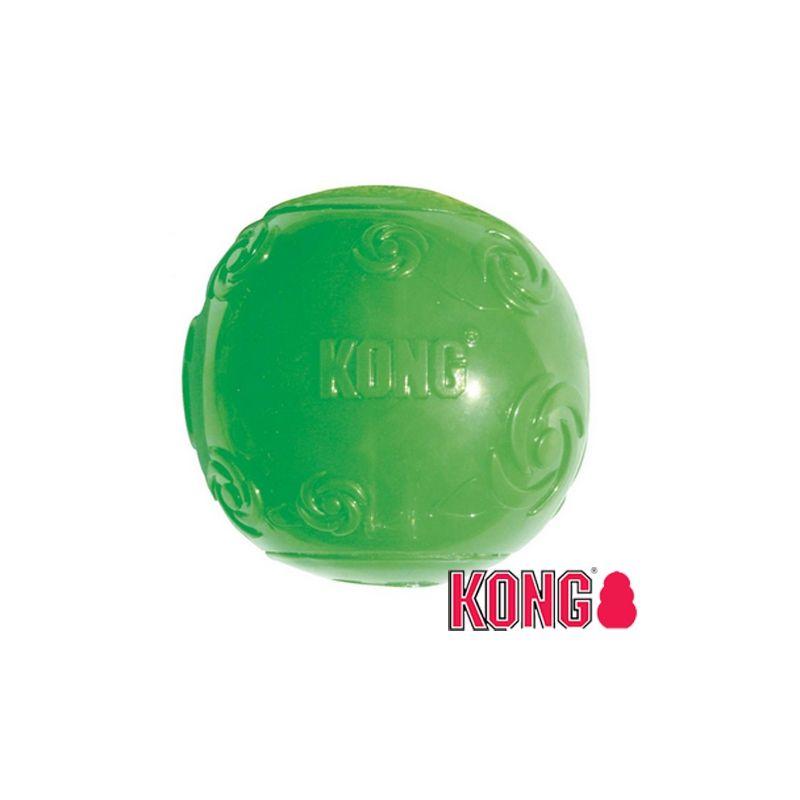 KONG Squeezz Ball  is a fantastically durable squeaker dog toy that will provide your pooch with hours of squeaky madness and entertainment. Made from the quality non-toxic rubber, this super toy features a recessed squeaker that won't be ripped out as soon as your dog gets hold of the toy.
Excellent for a great variety of games, the erratic bounce on these Squeezz toys ensures that your dog has a new challenge with every throw!
Size - large, 6cm diameter.