Nylabone Puppy Starter Kit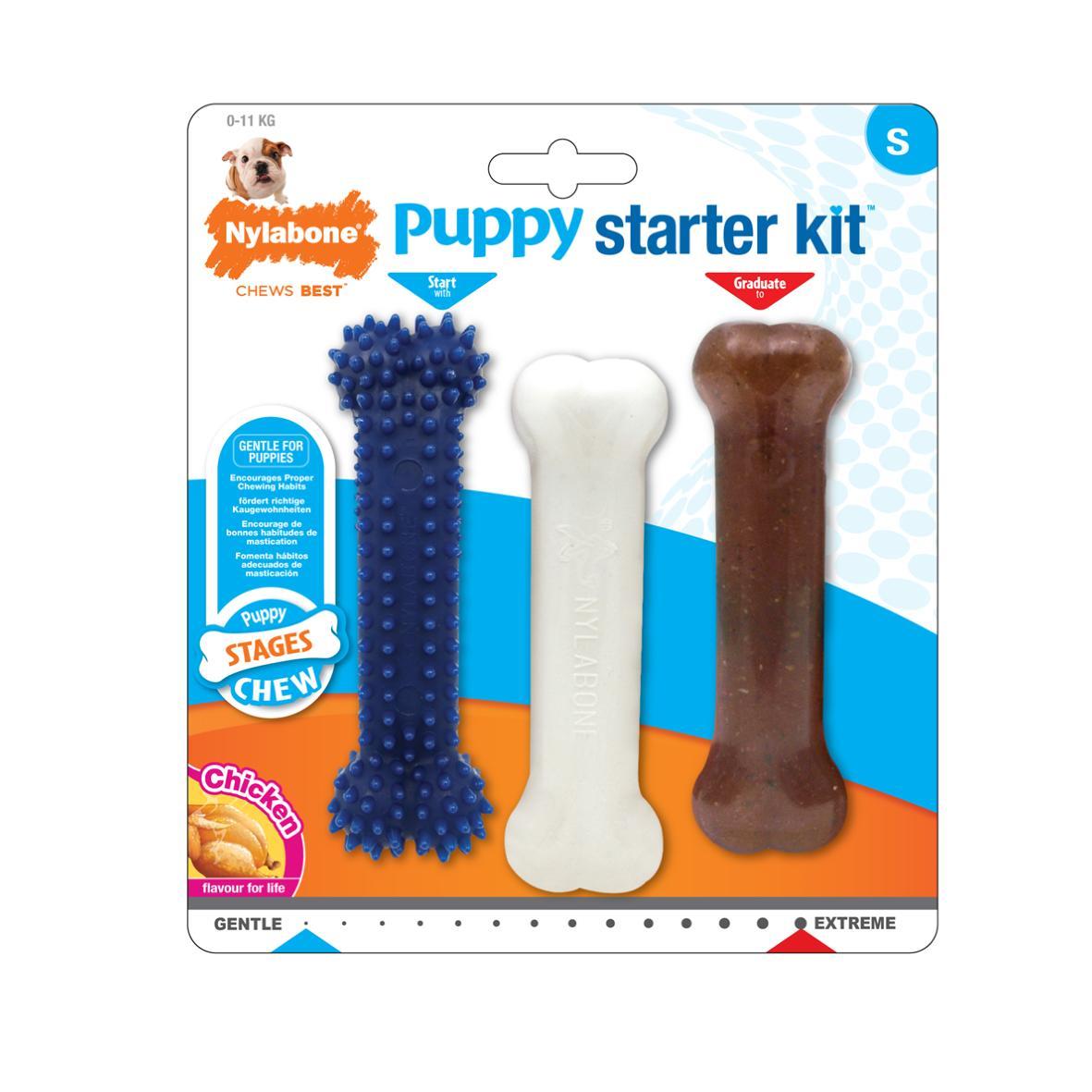 by Nylabone
Code: 2972517 :
This Nylabone Puppy Starter Kit is specially designed for young puppies and provides hours of healthy chewing fun! Discourage destructive chewing and fight boredom with these three bones. Each bone in this kit is recommended for specific stages of your puppy's teething and includes:
Develop healthy chewing habits from the start with The Puppy Starter Kit which includes
 a soft plastic Puppy Bone for teething puppies before they get any permanent teeth,
 a Dura Chew chicken-flavoured bone for powerful puppy chewers and puppies starting to get their permanent teeth, 
and a Blue bone Chicken flavored.

Recommended for puppies 6 months and older, suitable for dogs up to 11kg.
Helps clean teeth
Veterinarian recommended
Each bone measures approximately 11cm