Saracen Stamm 30 Balancer 20kg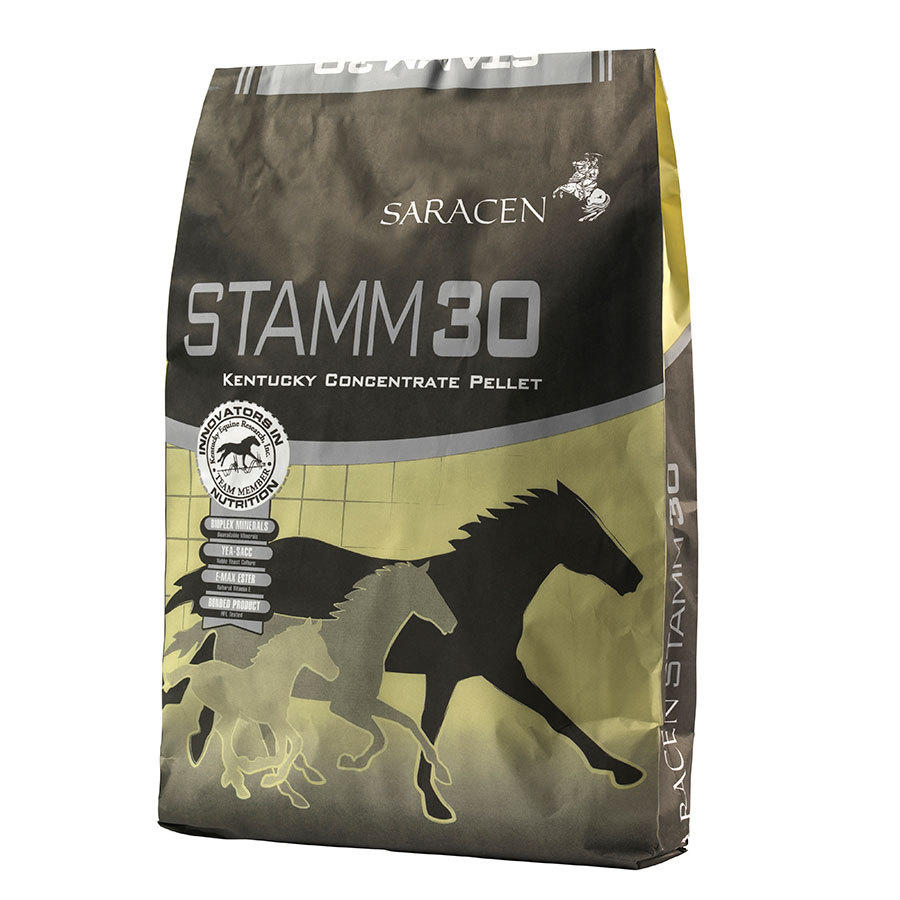 by Saracen
Code: 3439228 :
Saracen Stamm 30 Balancer

Saracen Stamm 30 Balancer is a stud and performance balancer which is specifically designed for horses in work as well as mature horses who require a source of quality protein, barren mares, brood mares, fast growing foals and yearlings through to full maturity.
The pellet supplement supports muscle tone, repair and topline, immune function and skeletal development. 
The mix is rich in minerals, antioxidants and yeast cultures to support digestion.
Stud and performance balancer
High in quality protein
Ideal for barren mares, brood mares, fast growing foals and yearlings
Pellet supplement
Supports muscle tone and repair
Supports skeletal development
Rich in antioxidants and minerals
Contains yeast cultures for digestive support




Nutritional Analysis
| | |
| --- | --- |
| Oil | 4.4% |
| Protein | 30.2% |
| Fibre | 5.4% |
| Digestible Energy | 11.9 Mj/kg |
| Starch | 5.1% |
| Vitamin A | 77,650 IU/kg |
| Vitamin D3 | 9,990 IU/kg |
| Vitamin E (E-Max Ester) | 705 IU/kg |
| Copper | 200mg/kg |
| Selenium | 2.7 mg/kg |
| Zinc | 550 mg/kg |
| Calcium | 4.34% |
| Phosphorous | 2.02% |